When making a gift to a child, the most important thing is to take his age into account, so that it is a spot on gift that can be used immediately.
That's why I thought of a series of tips with gift ideas for children of different ages, to help you choose the most suitable gift.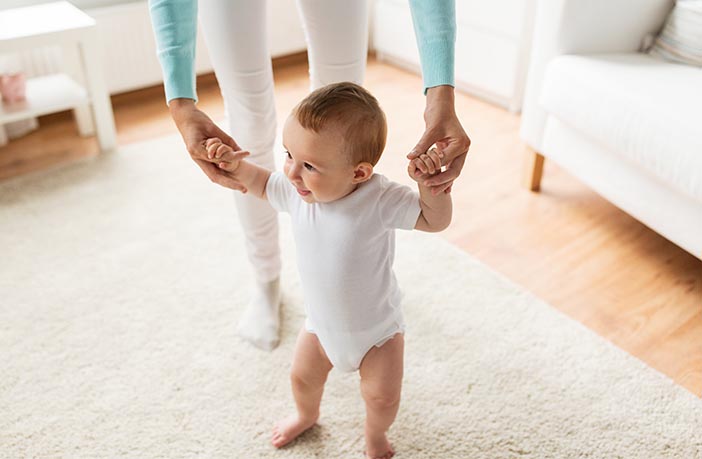 Gifts for 2 Year Old Girl/Boy
In this post you will find gift ideas for two year olds , suitable for children from two to three years old. They are indicated as a birthday present for the two years, but also as a gift for Christmas and any other occasion, approximately between two and three years of the child.
They are almost all unisex gift ideas, which can be good for both girls and boys (even boys love to cook and play with dolls!).
To compile the list I took into account the gifts that were appreciated by my children when they were about two years old and the useful items that I bought for them.
Here are the gift ideas that I have selected for two-year-old boys and girls:
Bicycle without pedals
The pedal-less bike is perfect as a gift for a 2 year old girl because it develops a sense of balance and prepares the child to ride a bike. You can find it in many models, almost always with adjustable handlebars and saddles so that they can be adapted according to the child's growth.
In particular, I recommend this pedal-free bike , with excellent value for money. I took it for my second child and it was used by him and then a few years later also by his younger brother. We had a great time: it is solid and resistant!
Lego
The Lego are perfect toys for children over two years, with so many bricks and figures to build with imagination. Starting from about 9-10 $ you will find packs of many different types, such as farm , animals, cars, trains, planes or princesses, or with well-known characters such as Minnie and Mickey, Cars , Frozen, Toy Story and many more.
Lego are a gift always appreciated by children and there is no risk of it being a duplicate (more bricks are always convenient for building!). You can also add the green base , very useful as a support on which to create the different game scenarios.
Children's kitchen and accessories
Two-year-olds like to imitate adults, even in daily chores. So here are many gift ideas for children who like to cook! Toy fruit and vegetables , set of pots, dishes and kitchen accessories or a real kitchenette (these by Kidkraft are well-kept and almost more beautiful than real kitchens!).
Children's tent house
Children love having a playhouse , which also becomes their little refuge! The tent houses are available in many shapes and with different sizes, you are spoiled for choice!
In addition to aesthetics, check that the structure is solid (better to spend a little more).
Puzzles for two year olds
To make a gift for children from two years old up can take a look at the puzzle theme park games and My Town , with drawings, thickness and joints designed just for their age.
Books for two year olds
There are many books for two year olds , books to learn new things (colors, numbers, shapes, music and much more) and listen to new adventures.
Another very special gift for 2 year old girl that will be appreciated by a two year old is the quiet book , a book made of cloth and felt with simple activities to do to entertain the child, such as attaching and detaching some elements, and teaching him things new. Quiet books are suitable for children aged around two years and up, and can be customized based on the child's interests and the things he prefers to do. 
Set for coloring and drawing
A gift always appreciated is all you need to draw and color: crayons and markers suitable for two-year-old children together with notebooks or coloring books . It is a gift that is always good because colors and notebooks are widely used so new ones are often needed!
Useful items
If instead of a toy you prefer to give something useful, here are some ideas:
A backpack for kindergarten, for small trips or even simply to carry your little treasures always with you.
A bookcase for children , to keep the booklets in order and have them always at hand. Instead of shelves, children's bookcases have some sort of deep pockets , so that children can easily store their booklets on their own and find the book they are looking for by recognizing it from the cover.
The two years are often the age when the child starts to stay tight in the classic bed with bars and is therefore the right time for a real single bed for children , perhaps like these in the shape of a race car and in the shape of a house for the dolls : sleeping alone in your bed will be a real pleasure!
Children's table and chairs , to be used as a base for drawing and for all other games.
To clean the teeth: the toothbrush holder with hourglass , to measure the right time needed to brush your teeth!
More and more autonomous
The girls, as indeed happens also to the boys, who reached the milestone of the two years seem to acquire, almost suddenly, a certain independence. This drive towards autonomy must be encouraged and stimulated in some way, including through toys. In fact, they must teach small users to perform certain daily movements and actions, to observe the world around them, to use their imagination and interact with peers.
But it doesn't end there. In this period of life, children are particularly receptive and giving them the right stimuli can mean developing their creative and intellectual skills as well as their motor skills. In short, playing is not a game!
Types of games
When you enter "Gift for a 2 year old girl" on the keyboard, the products offered by the internet do not always fully respect all the characteristics listed above: computer filters in fact sometimes obey laws that go beyond normal common sense and it is therefore necessary not to blindly trust of the proposed results. For this reason, the suggestion is always to carefully consider your choice. In general, however, the games for girls most suitable for this age group are those that teach …
To get dressed
The women of tomorrow must learn to dress. This means not only learning all those motor skills that allow you to wear clothes, but also learning which is the most suitable place for a shirt or skirt, distinguishing between the right shoe and the left shoe and so on. In more technical terms, learning to dress therefore means developing the child's motor skills (hand-eye coordination), psychomotor skills and, why not, creativity.
When it comes to dress there's also traditional costume which are available for old people, you can check that here : 50th wedding anniversary gifts for parents.
This is why dolls and the like that go on and off continuously and are stripped are perfect for such small users, especially if the toy recreates the human features allowing the little one to identify with it.
Build
Never as in this period of life are people curious to devote themselves to indulging the stimuli and impulses coming from the outside world. Playing with constructions, obviously fairly soft and voluminous, allows you to intuit some physical laws of fundamental importance such as balance and the force of gravity, to develop motor skills, imagination and psychomotor skills.
Running and walking
Walking and running, tripping and dancing are activities that should always be present in the playful moments of girls and young children. In fact, in this phase the muscles are strengthened enough to support the weight of the body, you learn to coordinate the movements and so on. That's why a ball or a sound mat can become perfect gifts …
Pedal or push
Could a nice tricycle, a custom toy car or a piggyback horse be missing from a child's games? Obviously not. These games allow the little ones to improve motor skills and coordination and to perceive spaces. Clearly at first you should prefer games without pedals (the girl at this age is not always able to use them, which could prove frustrating enough for her). The pedals in any case will appear at a later stage of growth.
Create
Anyone who has tried to put a crayon, pencil or any other object capable of leaving marks on various types of media in the hand of a child knows that there is no puppy that can resist this kind of stimulus. For this reason a box of colors (perhaps wax) not equipped with pointed and potentially dangerous and non-toxic parts will draw the smile on the mouth of each child …
This type of toy will clearly allow the little girl to develop her imagination, to communicate with adults in a more direct and effective way, to improve psychomotor skills and to spend a few hours in a slightly less agitated way than usual.
To imagine
A self-respecting game, regardless of whether it is mainly intended for boys or girls, the specific age group in question or other stages of life, must always give way to young users to unleash their imagination: there is still time to stay with your feet firmly on the ground. Imagination sometimes serves to imitate adults in order to reproduce their activities, habits or abilities.
In short, it is a way to grow and to reveal to an expert eye what the relationship the child is establishing with reality and with the people around him. In this category, it is not difficult to imagine it (precisely), a large number of toys: you can buy small kitchens, entire sets of pots, cutlery and tea cups, strollers for dolls and more.
A little food for thought: there are also toys on the market that simulate the shapes of irons, rags for washing the floor, small brooms and so on. Not all mothers agree that their child uses these objects: even if they are simple toys, in their opinion they would inculcate in the girls the idea that only the girls, women of tomorrow, should take care of the house, giving up their careers, dreams and ambitions. Before buying such a gifts for 2 year old girl/boy then it would be better to perhaps ask the permission of the mothers.
Live outdoor spaces too
The girls, like the children, have so far lived their lives in a safe nest, in mom's arms, rocked in the cradle and always inside the house. Since they will have to somehow grow up, learn to interact with others and with the outside world and that they will soon begin to attend kindergarten, a good idea is to wean them also in this sense. The girls should therefore play games outdoors: the small home garden is enough to simulate a great adventure. Yes, therefore to products such as small plastic slides, swings and the like.
And what about inflatable pools, colorful mats, modular and capable of offering various stimuli, or even houses and tents? Surely these are perfect products for this phase of development and growth, but also that they should always be used under the supervision of an adult who does not point out to the girl to exercise vigilant surveillance on her game (otherwise the little girl could grow up carrying a large amount of insecurities and poorly developing self-esteem).
Finding the Right Gifts for 2 year old Girl or Boy
2 year olds know how to walk well (and therefore love to keep things going, or push them), they have learned to speak and are experimenting how to interact with others. And they begin to look at the world of adults, immense terrain of experimentation that they face by "pretending". All this requires trucks, cranes, push buses, toy kitchens, pots: to simulate the world of adults.
If these ideas are not enough for you, and you are looking for other smart gift tips for 2 year old girl and boy, read on. We have selected educational games for 2 year olds. See if you like them!
1 The cleaning kit
No no, no talk about gender and male chauvinist education! Broom, mop and dustpan are gifts for 2 year old boys and girls. Such a gift is not meant to teach "chores". Rather, it stimulates children to work together towards a goal, helps motor coordination and social interaction. Not by chance.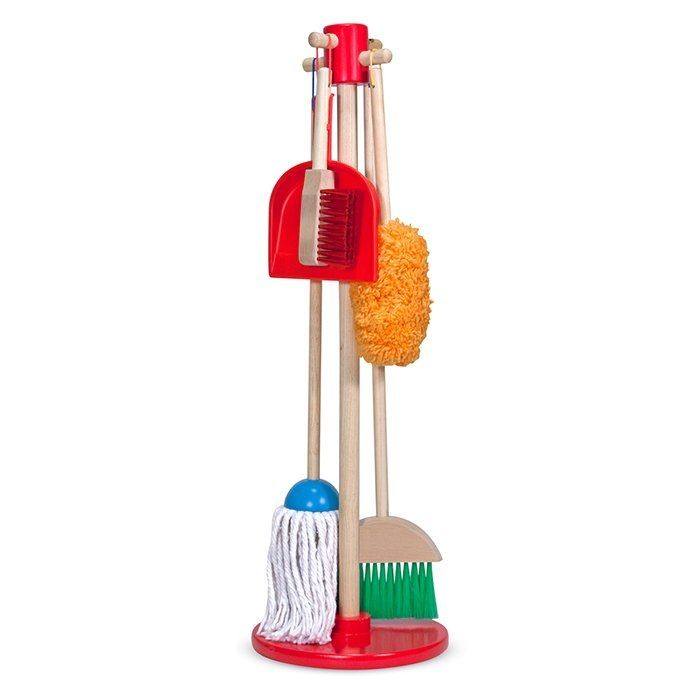 2 finger crayons
For small hands that are still practicing to hold, look how beautiful these crayons: they look like buildings to be stacked, but they are colors with a head large enough to be managed by two-year-old children. And they are also "tasting" proof because they are non-toxic and food. This is a type, the most interesting in our opinion, but you will find many others if you type "finger crayons" on the internet.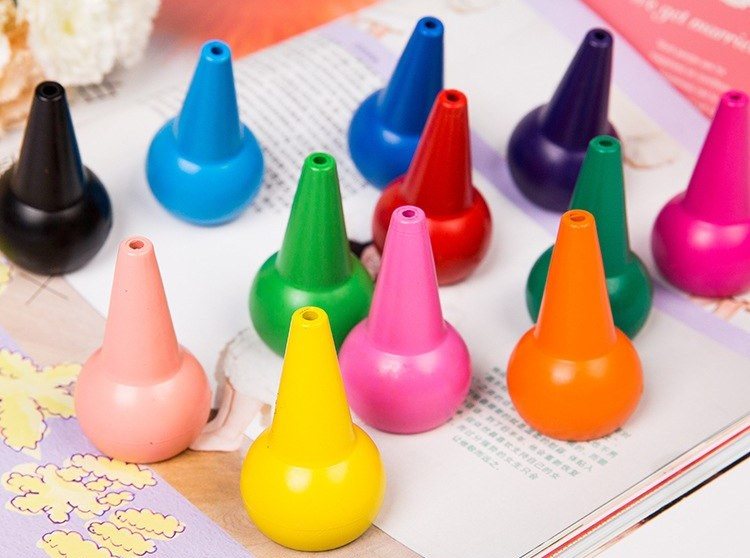 3 Bilibo
The open toy par excellence, like constructions: what to do is 90% decided by the child and only 10% by the toy. Ideal for children of this age.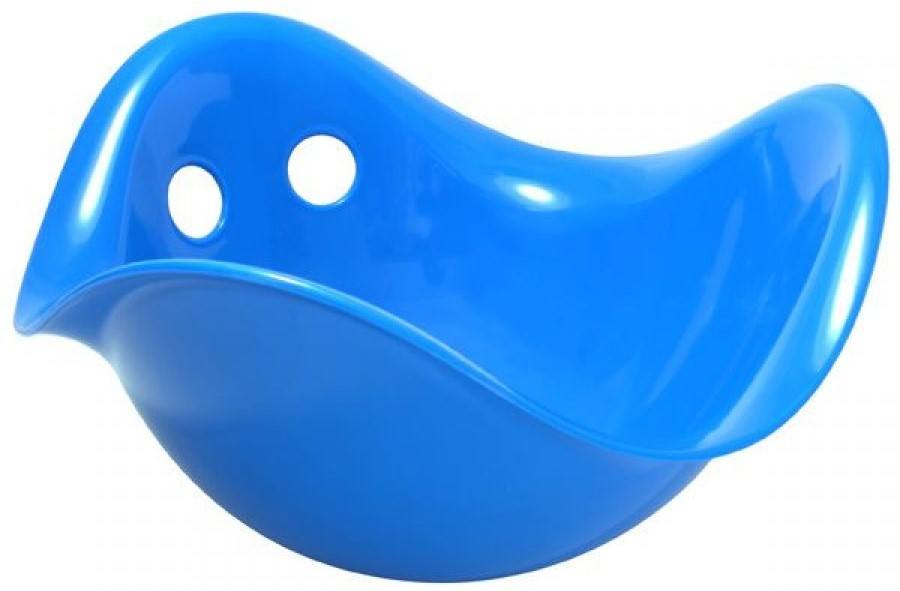 4 wooden maracas
Musical instruments are fantastic gifts for 2 year old girls because kids can do whatever they want (see above). Maracas are perfect for going around the house, improvising concerts with your little brother, performing in front of mom and dad. They teach to collaborate, share, control impulses.
5 Wooden puzzles
Few gifts are more stimulating for a two-year-old than a wooden puzzle. Puzzles encourage the development of fine motor skills and cognitive skills. In fact, your little one, while sitting there, sitting on the carpet, dealing with bits of wood is actually learning to distinguish and associate shapes and patterns, exercises memory and fine motor skills, rotating and putting the pieces in the right place. Incredible, huh?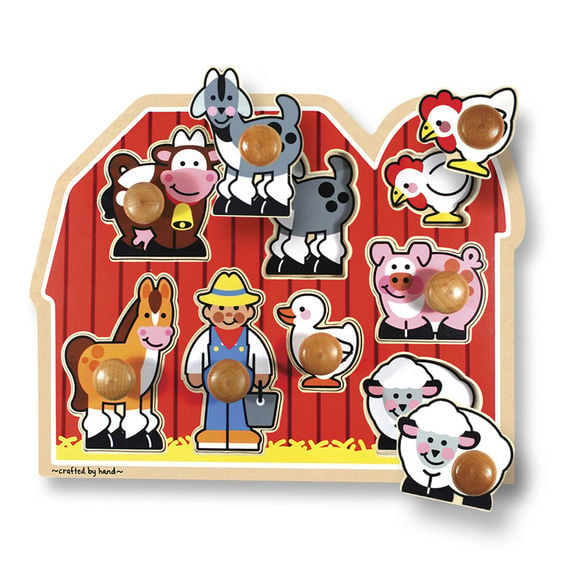 6 Carpet to color with water markers
Do you want children to be amazed by magic? Try to give the carpet to be colored with water markers: they don't get dirty but they color (mothers will love them too!); after a while the sign disappears and starts again. You can find it also on Amazon , and it's called Doodle magic carpet.
7 Bus
Why do we like this apparently simple toy so much? For all the reasons we said at the beginning. The children push him, drag him, make the puppets come and go, take turns to become the driver and passenger controller …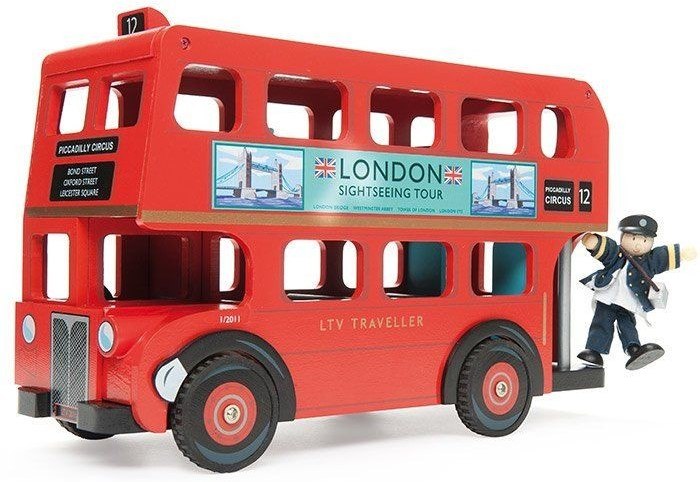 8 Magnetic slate
Even if they still can't write, a slate is an excellent gift idea for two year olds, because it teaches the position of the wrist and hand, which will then be used for writing. And then, since it is magnetic, it allows children to compose an infinite number of drawings.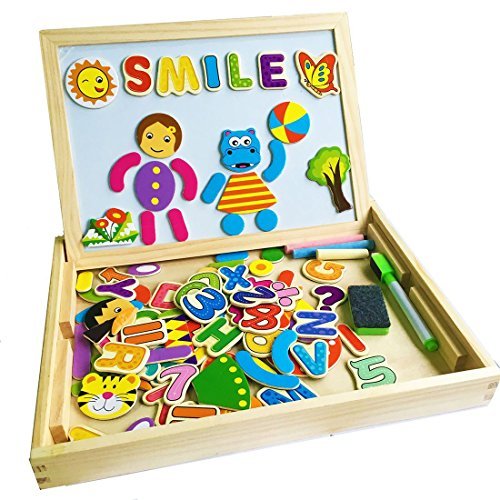 9 Sleeping doll
To reassure, comfort, warm the hearts of children who are perhaps moving from the cradle to the cot, or must learn to sleep alone , or need a hand to overcome the fear of the dark .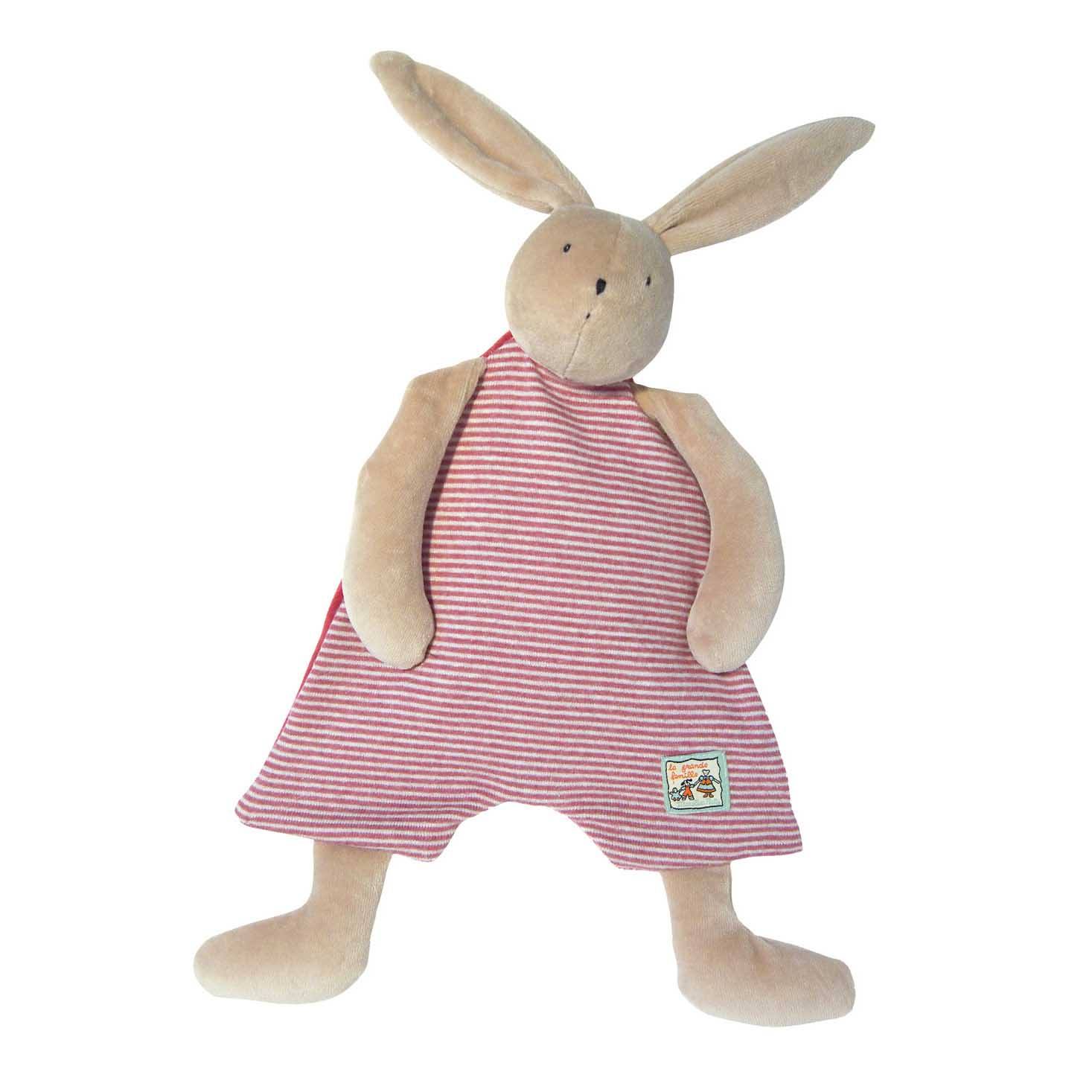 10 Musical carpet
We finish great, with a musical instrument to be played with the whole body. An ideal gift to share, to  play at home with children on long afternoons when it's raining outside.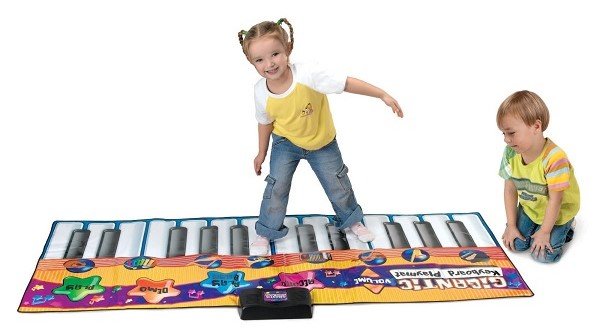 Found the gift for 2 year old girl & boy? If yes then look at our other articles on how to find a right gifts for mom who doesn't want anything.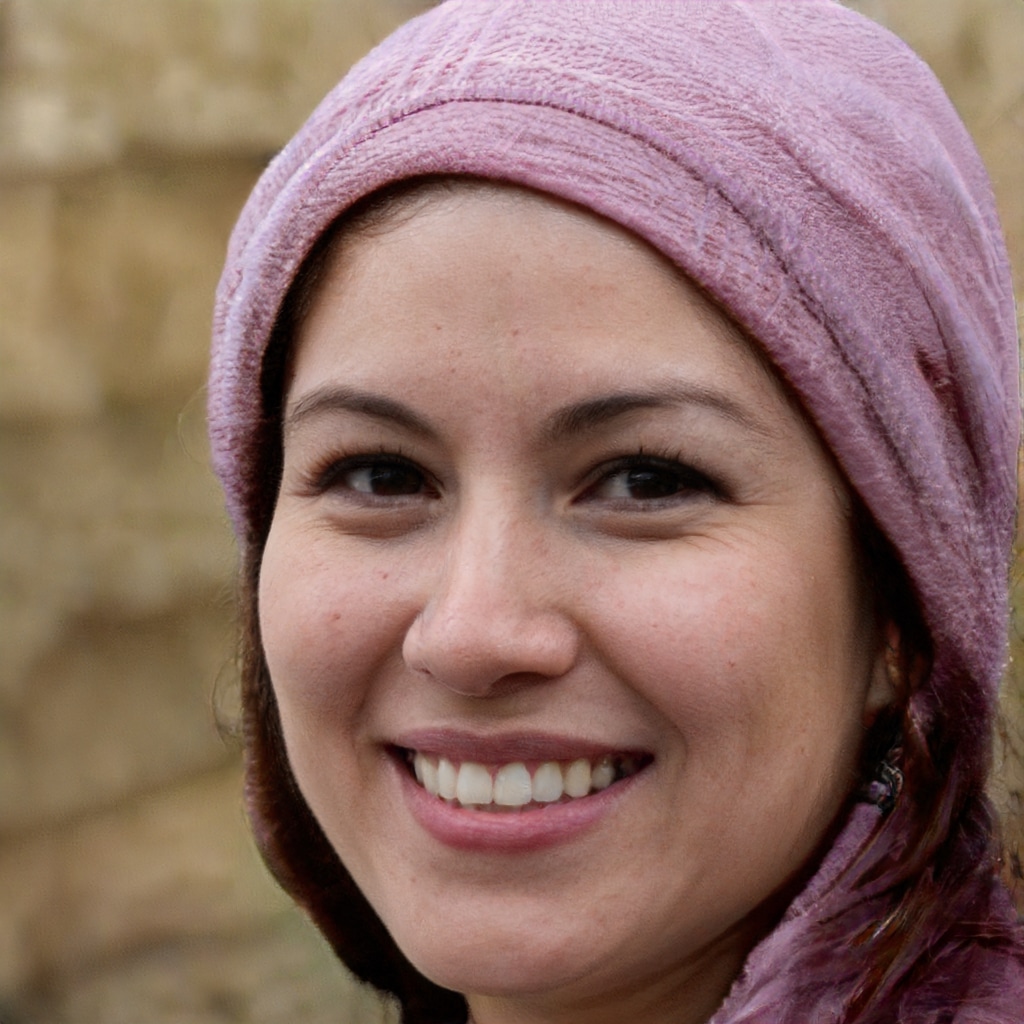 Hi, I am a freelance artist and greeting card designer in San Francisco.
My work was inspired by ephemera of all sorts. Apart from designing, I love to share and suggest cool gift ideas for any occasion to my readers.
Amazon Affiliate Participant
8mmideas.com is a participant in the Amazon Services LLC Associates Program, an affiliate advertising program designed to provide a means for sites to earn advertising fees by advertising and linking to amazon.com For more details, refer affiliate disclosure and privacy policy.