50 Gifts for 1 Year Old Girl and Boy : A child's first birthday is experienced as a special event, but also as a sort of anniversary for parents. Do you already know what to give? In this article we have selected ten gift proposals to make for any occasion, including Christmas. A choice based on the interests and skills of 12-month-old babies, on the quality of materials and fun. Then we have other pages on bottles , pacifiers, strollers that could also represent a useful gift idea. Also check : Gifts for a 2 year old girl
Hand-Picked Gifts for 1 Year Old Girl and Boy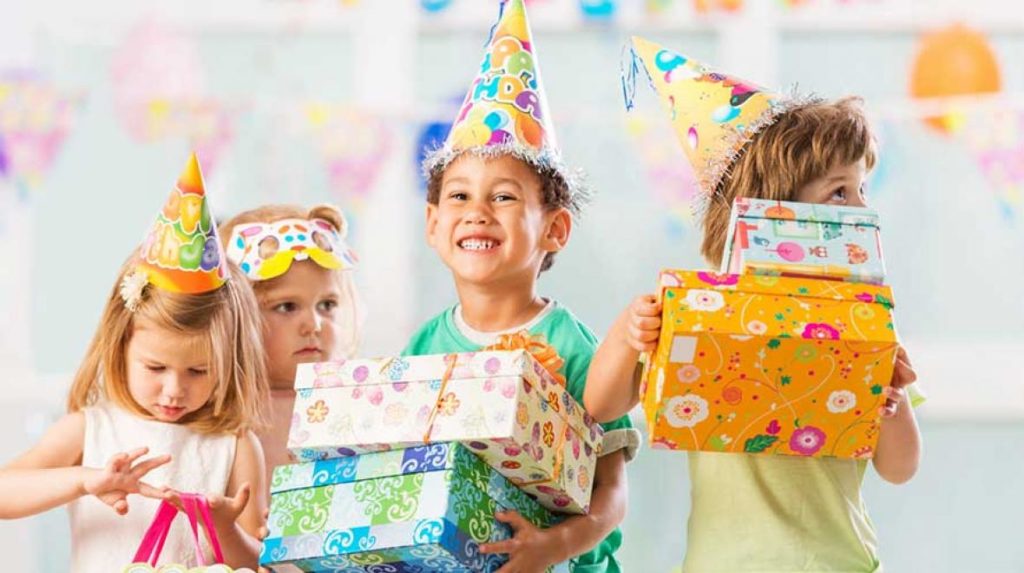 Clementoni 17189 – Sapling Shapes and Colors
It takes little to 1-year-olds to be surprised and laughing, they are intrigued by the cause-effect relationship, the music and the colors. Clementoni's Alberello Forme e Colori offers a little bit of everything it needs. At the center of the game there is a small workstation with interactive but also educational activities, because the voices (natural and non-mechanical) are in both Italian and English.
Three game modes are available that will stimulate the learning of numbers, shapes, letters, colors; one of these will make you listen to songs. Even manual skills are stimulated: by pressing a button, the molds are released and, consequently, must be repositioned. On the upper part of the tree, i.e. in the crown, and at the foot there are the elements that the child will be able to turn (sun, rainbow, gears).
What we liked – Gifts for 1 Year Old Girl #1
The workmanship is very nice, even the animals shown are well illustrated. A game that allows you to perform different activities, intriguing the child and stimulating the right one, since it ranges from learning some words in English to the simple manual rotation of some elements. Furthermore, it is made with safe materials and has the quality and reliability of the Clementoni brand.
Fisher Price BMJ23 – Interactive Ball Play and Learn
It will also have happened to you to jealously keep and guard a childhood toy. Well, Fisher Price's Play and Learn Interactive Ball has a good chance of becoming your child's favorite game because of its softness and friendliness.
A soft ball that is not very conventional, because inside there is an electronic mechanism: just squeeze the nose and it is ready to offer three interactive game modes: learning, music and imagination. The songs last just over 10 seconds (they don't all have the same duration) and you can set the volume level.
Little by little, the child can learn to count to 10. Easy to take in the hands, to catch and also to kick, this ball has the advantage of being able to be washed in the washing machine, because the internal mechanism can be removed and inserted very easily.
What we liked – Gifts for 1 Year Old Girl #2
For decades now the market has offered original games, capable of surprising parents more than children, but a ball, simple, soft and nice, can hardly be equaled. It is a classic game but with modern elements, which allows the little one to have fun and learn. And then, let's face it, the ability to adjust the volume, or to wash the ball in the washing machine, is a nice advantage for adults.
Fisher Price BLT33 – Le Maracas
Engaging the hands and attention of younger children is possible, nice maracas are enough, like these proposed by Fisher Price, small enough to be easily grasped by their little hands.
Made of colored plastic, on one side they have a soft pom-pom that will stimulate the touch, while on the other every time the child shakes the maracas he will see nice colored balls bouncing. In the package there are two pieces, so that you can engage both hands of the child as he approaches the world of music.
Adults, of course, are invited to participate at least the first few times: just put the rattle in his hand and let him discover the sounds and colors of the balls. You will see that he will soon begin to grab it on his own.
What we liked – Gifts for 1 Year Old Girl #3
We liked Fisher Price's Maracas for their sweetness and the way they manage to stimulate children's senses. They are also a good solution for those looking for cheap little Christmas thoughts, or when you have purchased a gift for the communion of your brother or older sister but you don't want to leave the little one at home empty-handed.
Clementoni – 14678 – Minnie Sing and Learn Talking
A cute Minnie plush, made thanks to the collaboration of Clementoni with Disney. Made of very soft, almost velvety fabric, and this already seems to us an excellent reason to love it, because the little one will be able to tear it up, embrace it and use it as a companion for small afternoon naps.
But that's not all, because there are five buttons (on hands, feet and tummy), just press them to hear Minnie's voice address phrases to the little one, sing, count and say cheerful nursery rhymes.
A gift idea suitable for those looking for a classic but not disappointing game, capable of snatching a smile from young and old.
What we liked – Gifts for 1 Year Old Girl #4
With softness Minnie will teach the small alphabet and numbers; there are three songs and two nursery rhymes and it is a game that the child will probably like even when he is no longer interested in the entertainment that the stuffed animal offers. In addition, it is also available in the version of Mickey Mouse, so in case of gifts to a pair of twins you can satisfy them both in the same way.
BIG 800056200 – Bobby Car
If you are candidates to become the best uncle of 2020 this is the right gift to conquer, in a not quite spontaneous way, the heart of the grandchildren. A great gadget to be found under the Christmas tree or for birthday: a rideable red car.
Equipped with a steering wheel, rubber-coated wheels and stickers that will make it attractive, this German-made machine is also solid and stable, for parents' peace of mind. The tank cap also hides a secret compartment. A gift for the little ones who start to take their first steps, because movement is allowed thanks to the push of the feet.
What we liked – Gifts for 1 Year Old Girl #5
Reading the reviews of some users we notice that it is silent, that it can be used in the home (after all it was designed for home use) but that, however, it can also be piloted in the home garden. A game made with quality materials, with TÜV certification, and robust, well planted on the ground. And then it's a red car, do we need to add anything else?
Chicco 64273 Game Cottage of the Animals
A modernized evergreen of a game that has entertained generations of children: the house with keys, molds and animals by Chicco.
In reality, it is a cottage with five small doors to open and as many animals and keys. The child will have to select from the bunch of colored keys the one that will open the door that will allow him to take the animal. A game that, with various attempts, allows you to stimulate logical association but also the coordination of hand movements.
It is suitable for children aged 12 months and up, and if they are too distracted to concentrate they can take the animals by lifting the roof, on which there is a comfortable transport shirt.
What we liked – Gifts for 1 Year Old Girl #6
Many of us had the pleasure of playing similar games in childhood. We know that, therefore, it offers entertainment, the desire to discover and experiment. As the child grows he can face this "challenge" in a different way: if at the beginning he simply raises the roof, the next step will be to associate the color of the key with that of the door and then notice the shapes of the bolts.
Goula 53025 – Silhouette Farm Puzzle
Giving personalized gifts to 1 year olds can be complicated for those who do not have much practice in the world of childhood and today the market offers hyperstimulating and bewitching games that, in fact, can confuse us. This Goula puzzle is only apparently simple: it is a wooden board in which animal silhouettes and other typical farm elements are embedded.
The child can take these pieces with the help of the small knob and then observe them (the illustrations shown are very nice), touch them and try to put them back in their place. Even adults can play with children, for example they can teach them the names of the animals and their verses.
What we liked – Gifts for 1 Year Old Girl #7
A simple educational game, which manages to attract children's attention without special effects, sounds and lights. It can therefore be transported and used in public places without disturbing others, we think of train travel where the child can be distracted without risking hitting passengers who try to sleep. The illustrations are cute, with bright colors just right. Another point in favor of this puzzle is its realization in high quality biodegradable wood.
Chicco First Steps Bilingual Lello the Cart
Children who take their first steps are often a source of apprehension for parents, but with this trolley from Chicco they can feel more secure. Before being a game, this article is a real support for the little ones, because it will help them to stand and thanks to its stability it will give more safety in the first movements.
You will see with what curiosity they will explore the whole house. But that's not all, because it can entertain them with the game of shopping, even when they are now walking in total autonomy. Lello the Cart is equipped with a bilingual speaking scanner that will tell the child the name, color and foods he has taken from the shopping cart and which he will then have to reposition inside each mold.
What we liked – Gifts for 1 Year Old Girl #8
We believe it is a game to be taken into consideration by those looking for original ideas that are useful and, at the same time, fun. Of course, it is not exactly the cheapest item that you can find on the market, but its versatility and its entertainment will probably be able to involve the little one for a long time.
Chicco Baby Food Set 12 Months
When you are looking for gifts for children, you immediately think of toys and few people think of parents who, among other things, have to dodge flying baby food with skill.
This set for Chicco's baby food can be a gift for the little ones but also for the parents, because it will provide the necessary for weaning: dishes decorated with delicate and nice illustrations of animals, cutlery for their little hands and a cup that you can turns into a glass that can be used in due course.
All the elements are easy to grip, the dishes have an anti-slip base and a spoon support. And who knows, maybe during the first meals, the children will be motivated to eat, for the sake of discovering the drawing on the plate.
What we liked – Gifts for 1 Year Old Girl #9
We like the idea of ​​a useful gift for the child and his parents and who, who knows, maybe it can also be kept as a souvenir. Reading the opinions of those who have tried it, we discover that the elements are also resistant to falls and can be sanitized in the dishwasher, with delicate washing.
Small Foot Design 7393
A nice wooden trolley that the child can use, under the supervision of adults, when he takes his first steps and that offers different games.
The peculiarity is precisely the possibility of having entertainment available on each facade: on one side you will find a clock, on another a slate, there is a sort of abacus with cards that show the numbers on one facade and on the other several illustrations, which allow the child to play to find the two identical pieces. On the upper part there is a sort of track with marbles and there is also the game of joints.
What we liked
The trolley has wooden wheels with rubber rings, therefore not being noisy. We liked the variety and type of entertainment: mechanical and non-electronic, stimulating but not pretentious. Learning is also gradual, the children will learn the reading of the time when they are ready and, in the meantime, they will be able to draw or do something else. The lower part can also be used to store toys or molds. Made of wood and painted with beautiful colors we believe it is pleasant to have it around the house.
WHAT GIFTS TO GIVE TO A 1 YEAR OLD GIRL :
Let's start with the little ones. Sweet and tender, girls of this age begin to build their own little fairy world that will accompany them throughout their childhood. Let's make it even more magical. Also read : Gifts for parents who have lost their child.
TOY KITCHEN
Mom is immediately the model to follow. Imitating his gestures is the first way, for puppies of all kinds, to start approaching life.
For this reason, the little girl in question could love the idea of ​​receiving a toy kitchen as a gift.
Obviously you will have to opt for a very simple model suitable for its age, with large accessories and soft materials.
TEDDY BEAR
This is a classic gift idea that all kids love.
The first plush becomes the beloved and faithful friend, ready to follow the boy or girl at any time of his day.
Tender and soft playmate, bedtime and any other adventure.
DOLL
Which girl wouldn't want to have a girlfriend to play with and have fun with?
Classic dolls and dolls do just that.
Choose a doll to cuddle or a doll with the largest appearance to have a nice playmate.
PRINCESS GAMES
Disney princesses are the first true heroines for all girls. It will be around the magical world of fairy tales that they will set each game.
A game that has to do with this theme will make everything more fun.
You can give her an enchanted castle with action figures suitable for her age, or a real castle to be mounted in the bedroom.
TOY BEAUTY CASE
Where to store accessories and mirrors? In a toy beauty case of course.
These sweet boxes contain everything you need to be as beautiful as mom.
Mirrors, combs, hair clips, fake make-up … she will love the idea of ​​making herself even more beautiful.
OTHER 50 Gifts for 1 Year Old Girl/Boy Under $10
Like other gift ideas for your daughter, for her granddaughter or for a special girl who turns 1, we offer you the educational games of Chicco or Clementoni , among the most reliable and more experienced brands in terms of educational games for boys and girls of all ages. age on the market.
To run around happily in the house, a toy car for sissies is what it needs. Colorful, fun and safe, these small means of transport for the little ones are very popular and allow you to develop motor skills.
A sound toy will allow the child to learn many things based on the model. For example, the sounds of animals or the sound of different musical instruments. Also suitable for her are the table sets complete with cutlery, cups, teapots and saucers, to serve delicious lunches or take tea with friends.
WHAT TO GIVE TO A 1 YEAR OLD GIRL/BOY Kid
And for a boy who turns 1? Here too, gift ideas flock. We have selected only some of the most original and fun ones that every little one will surely appreciate.
TOOL BENCH
Have him develop his manual skills with a tool counter.
They include hammers, screwdrivers and everything you need to help dad with maintenance work.
For a 1 year old boy, choose a rather simple one with rubber and super colored accessories.
TOOL CASE
"Who knows what Dad's heavy suitcase full of so many strange toys contains that I can't touch."
Finally, with a suitcase of toy tools, he too will be able to own that mysterious box full of surprises.
Oh yes, even 1 year olds may need to repair their toys or walkers.
TRUCK EARLY CHILDHOOD
Those big iron monsters that meet in the street are giants and they are a little scary, but if he could have one all to himself …
Cute, colorful and fun, toy trucks will be the protagonists of many exciting adventures.
To make sure that everything is always in order, in its lively "toy yard".
SCRAPER
Whether small in size or in the larger, ride-on version, a bulldozer will know how to entertain it.
Some models really work and can come in handy for moving buildings and other toys.
You will see that he will love her immediately.
TOY CARS SET
The childhood of a future little man cannot be complete without the toy cars.
Without these, in fact, how will you be able to simulate the car races that dad always watches on TV?
Choose colorful and safe toy cars even for the little ones, to whiz as fast as I can on fantasy highways.
WOODEN TRAIN
Here is a nice gift that in addition to entertaining it will also be very nice to see.
Trains have always been mysterious and fascinating means of transport for children and are closely linked to the world of imagination.
Where do they end when, so long and fast, they disappear beyond the horizon? With this gift idea he will decide it.
THE FIRST TRACK OF THE TOY CARS
What you will give her will be only the first of a long series of ever more beautiful, complex and fast slopes.
For the moment, however, it is better to buy one tailored for him.
Colorful, with very soft shapes and with many themes, this gift idea will make you happy.
OTHER Gifts for one Year Old Girl Under $10
At this age the child will probably be learning to walk. To make the process easier, give him a scooter for the first push steps or any other rideable means of transport that he can push with his feet.
Yes also to the games that simulates the activities most loved by men: for example, it will find a very funny set of nets and soccer ball for infants, a simulator of the driving position , complete with a steering wheel, horn and levers, as in the dad's car.
Your son, nephew or a child dear to you would not ask for better.
GIFT IDEAS FOR THE FIRST BIRTHDAY OF A BOY OR GIRL
Obviously with the gift ideas described above we have not exhausted our proposals. In the following section you will find many other gifts that you can indistinctly give to both a 1 year old boy and girl. Have fun choosing the most suitable for her or him.
WOODEN PUZZLE
Wooden toys are always very special and beautiful. If then in addition to this is added the fact that they are instructive, a lot of earned.
This is the case with wooden puzzles. They can represent different contexts, such as a tree or a farm.
The components, for example fruit or animals, can be removed. By putting them back according to the shapes, the little one will develop logical skills.
ROCKING HORSE
For a gift idea that cannot fail to breach the hearts of the little ones, why not choose a very tender and classic rocking horse?
The variety of choice, between shapes and materials is very wide: you can opt, for example, for a tender pony or prefer another nice little animal.
You find them available in plastic, in wood but also in very soft plush.
PLAY TUNNEL
Just like every puppy, even children like to sneak into the lairs and play in hiding.
With a game tunnel he can do it and have a lot of fun.
Being on the other side of the room after going through it will be like being in a whole new world for him.
TUB WITH BALLS
Who does not like to dive into a tub full of soft balls and play happily with them, together with friends, as if they were soap bubbles.
He will spend hours and hours in it completely safely and having a great time.
Ideal gift idea for twins
INTERLOCKING GAMES
To develop logic and learn to recognize shapes, colors and objects, interlocking games are excellent gift ideas.
The figures or forms must be embedded in special spaces that are located on their containers.
These games have many shapes and themes. The figures to be embedded can be animals, geometric shapes, fruit or other various objects.
INFLATABLE POOL
Do you really have to wait for the holidays to bathe in the sea? No, if you give him a beautiful inflatable pool.
From traditional to themed shapes, fun with this gift idea is guaranteed.
They are excellent to use on the terrace or on the balcony or to take on vacation.
MUSICAL INSTRUMENTS FOR CHILDREN
The children approach music very early, learning mom's songs or those of cartoons.
Musical instruments are very fun and extremely educational toys for them.
In addition to recognizing different sounds, they also allow him to develop different motor skills.
SOFT BRICKS
Particularly suitable for the first year of age, soft building bricks are an excellent gift idea for many reasons.
They allow you to develop manual and logical skills and allow you to learn colors.
Not to mention the fact that they allow you to give vent to imagination and creativity.
MULTI-ACTIVITY TABLE
The little ones are very curious, they love to discover new things and keep themselves constantly engaged.
A multi-activity table is able to engage even the most active and curious child.
A single table, suitable for children, can include many different games, all interesting and fun to do alone or in company.
MONTESSORI GAMES
Montessori games are extremely useful for children's learning and intellectual development.
There are many, all different and colorful, each suitable for developing a particular ability or ability.
Choose what you think is suitable for the one-year-old boy for whom you are looking for the gift idea.
SUPPORT FIRST STEPS
The first steps supports allow adults to accompany children safely while they learn to walk.
They are composed of a sort of seat, whose shape resembles that of a panty, or a bib, tied to a harness with a handle.
Or they have the shape of a walker.
They are the ideal gift idea for boys and girls who are going to celebrate their first birthday.
INTERACTIVE BALL
There are many ways in which such a ball can interact with the child.
From musical to bright ones, to those that include different games or activities on the surface.
Suitable for learning and, of course, also for playing.
SMARTPHONE FOR BABIES
That contraption mom and dad often hold seems to be fun. Too bad you can't play it. At least until now.
Depending on the model you choose to give, baby smartphones can have lights and sounds, they can make music and reproduce voices, verses or noises.
You just have to cry to have it: from today even the little one can have his own.
PYRAMID WITH RINGS
Here is a colored pyramid with rings to stack
The rings have different sizes and must be ordered from the largest to the smallest.
This gift idea is ideal for developing logical thinking, the coordination between the eye and the hand, the sense of order and dexterity.
GAME CLEMENTONI
Clementoni has a long experience and impeccable reliability in terms of educational games for children, like few others on the market.
Probably you too will have grown up with its unforgettable "Sapientino" and with all the other toys of this brand.
Giving a Clementoni game to a child means making him one of the most beautiful and instructive gifts of childhood. Choose what seems to be made especially for him.
BATH GAMES
Convincing a baby to take a bath can be difficult and mothers know it well.
With a little bath game, this tragic moment will also become a game.
With a tender bubble shooter the child will soon change his mind. Now the challenge will be to convince him to get out of the water.
OTHER Gifts for 1 Year Old Girl or Boy below $10
If instead of toys you prefer a gift idea for the first birthday that can be useful for the growth of the child, you could think of clothing or accessories .
Jackets, hats, skirts or pants, sweaters, nice T-shirts … you will see that the boy or girl, given the speed with which he grows up, will always need new clothes to wear.
Alternatively you could buy a set with shampoo, shower gel and sponge suitable for children.
You could give him a suit for the bed with his favorite characters or something that makes his little room more beautiful and comfortable, like a picture with the characters he loves to hang on the wall or a very sweet bright night lamp , which makes the darkness less frightening.
LIST OF GIFTS FOR THE FIRST BIRTHDAY Boy/Girl
If you still don't believe you have found the right gift idea for the first birthday of a boy or girl, don't worry because below you will find even more fantastic, safe and fun gifts. Our certainty is that, after completing the reading of this article, you will know exactly what you will give to the puppy that turns 1 year old.
NICOLÒ GO GO 2 IN 1
The friendly Nicolò Go Go is a rideable, fun, talking and super colorful mini scooter that in addition to supporting the child who has just learned to walk, teaches him the numbers, letters, shapes and colors.
Under the saddle hides a useful storage to keep all the toys in order.
It is available for girls in the Sofia version, pink and green.
SOUND BLOCKS
Elephants, giraffes, crocodiles, lions and hippos … the animals of the savannah are always fascinating.
From today the little one can have them all for himself with these colored wooden sound blocks inspired by these magnificent animals.
A simple but fun way to learn animals, colors and shapes.
PLAYGROUND TABLE
This table is a real miniature playground complete with bricks, characters and accessories.
There are slides, houses and swings to stimulate the imagination.
Alone or with friends, the child will spend many hours in joy.
MULTI-ACTIVITY MUSICAL CUBE
Here is an extremely educational Montessori toy.
It is a cube that includes several educational and fun games: mazes, gears, blocks with objects, shapes and letters to start learning.
Accompany the child while playing.
COUNTS BASKET
This is not a simple basket, but much more.
It allows the child to learn the numbers thanks to an optical sensor that detects the passages of the ball in the basket
It also teaches colors and shapes, both in Italian and English and has very nice sound effects.
FATTORIA SING AND LEARN
Learning has never been this fun. Not if they are very nice farm animals to teach you.
This toy integrates 4 different games.
He teaches sounds and animals, numbers and a few words in English.
HAPE XYLOPHONE
With the hammer, hit the 3 balls that fall on the xylophone.
These, rolling, create sounds that will enchant every little one.
Suitable for starting to learn the principle of cause and effect and for developing a sense of rhythm.
THE FIRST TABLET
The child will soon be attracted to technology and My First Tablet and the best approach he can have.
It is full of songs, sound effects and beautiful light effects.
Helps learn numbers, letters, shapes, colors and animal sounds.
MASHA PRIMA CUCINA
Here is a beautiful kitchen that will make every little girl dream.
It is complete with everything needed to imitate that of the mother, complete with oven, fridge, stove and sink.
The numerous accessories are all suitable for early childhood.
OTHER Gifts for 1 Year Old Girl
Eggs are very important for the physical development of the little ones, but the Surprise Eggs of the Tomy brand will be good especially for his intellectual development. The package contains six eggs with chicks inside. By pressing his head they peep. Then, each egg and each chick will be put back in the correct place according to the shape of the hooks. Very useful for developing logic.
Think Gizmos is an activity center complete with many games and accessories, including levers, buttons, mazes, steering wheels and even a telephone. He will be able to keep the boy or girl busy for several hours.
Finally we offer you the books and by this we mean two types in particular. You could give him an interactive book, such as Fisher Price's Laugh and Learn Book of Songs , or real fairytale books for the little ones, with many colorful and beautiful drawings, that mom can read during baby food or before bedtime.
CONCLUSIONS
A year has already passed since its birth.
It seems like yesterday, but from now on, with each passing day, the baby will become more and more curious and lively.
Give him the opportunity to better approach the beautiful childhood that awaits him and prepare to guide him on the journey of life he is about to undertake.
You couldn't give him a better Gifts for 1 Year Old Girl than this.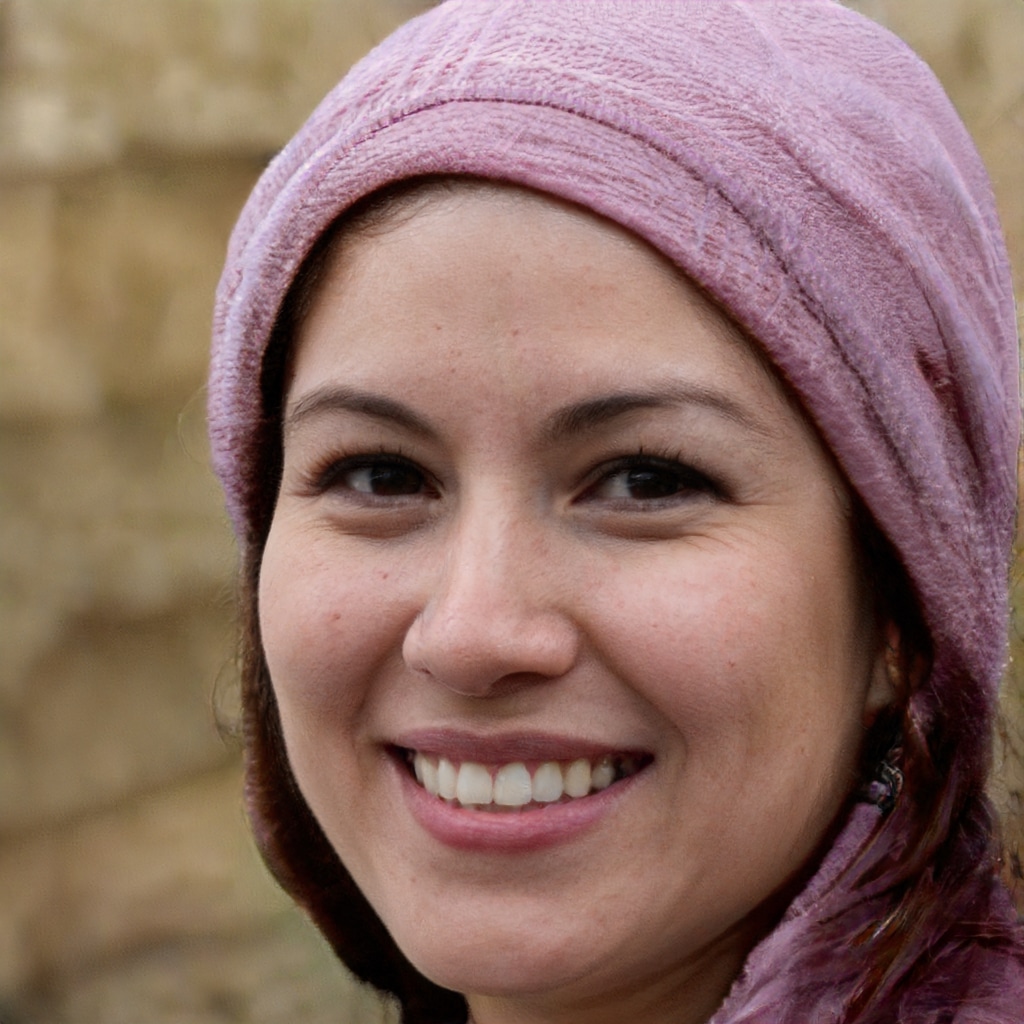 Hi, I am a freelance artist and greeting card designer in San Francisco.
My work was inspired by ephemera of all sorts. Apart from designing, I love to share and suggest cool gift ideas for any occasion to my readers.
Amazon Affiliate Participant
8mmideas.com is a participant in the Amazon Services LLC Associates Program, an affiliate advertising program designed to provide a means for sites to earn advertising fees by advertising and linking to amazon.com For more details, refer affiliate disclosure and privacy policy.